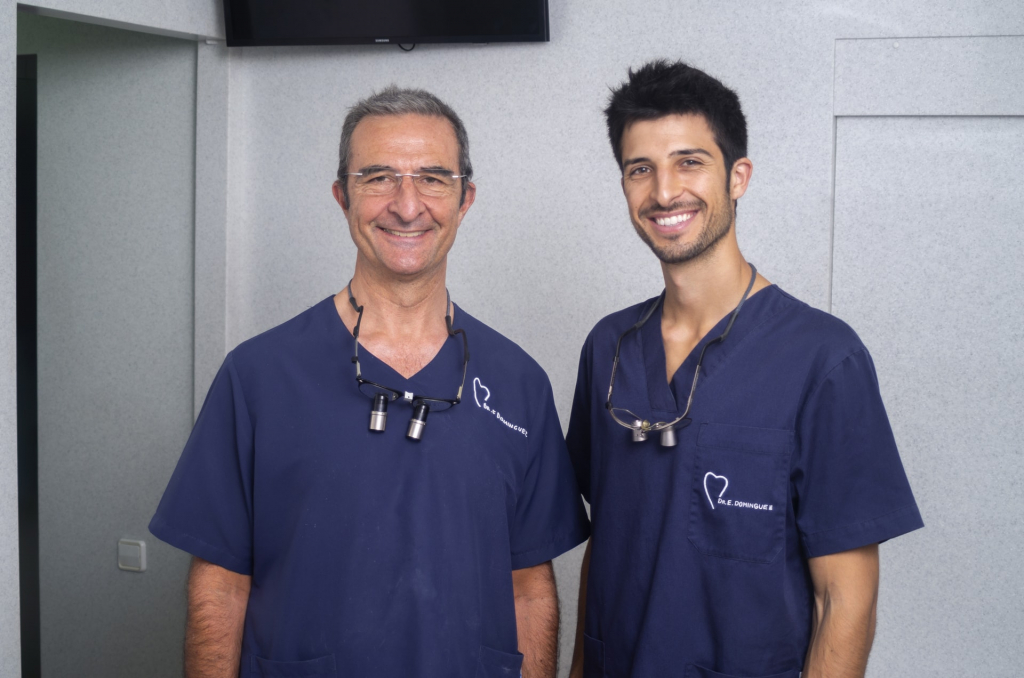 Clínica dental Dominguez
The clinic
We are a family clinic that offers a friendly, direct and personal treatment. We work for the dental health of our patients, attending to the specific needs of each of them.
Located on the Paseo de Maragall in Barcelona, it was founded in 1982, by Dr. Felipe Domínguez Cascón.
It is located on the landing at the entrance of the building and thanks to a new elevator located at street level you can reach the clinic without stops.
The most important thing for us is to offer the best health care, that's why we give priority to the equipment and the material used in the treatments. The boxes are designed so that they help you to relax and therefore be able to receive treatments with better conditions.
Facilities
We have technologically most advanced equipment on the market, including a laser and a TAC. We renew and continually improve the material to ensure the best assistance. In addition, we work with CAD / CAM technology to improve the accuracy of the most complex treatments.